The functions of the Corel Kit provide an ironic commentary on your life and your career as an inventor and actress. Other kits, moreover, offer opportunities either to expose further the interruptive elements in your life or to begin a process of synthesis through putting associative linkages into play. The piano rolls so central to your frequency hopping invention have a dual nature. "Word rolls" with the lyrics of songs running upside down and alongside the punched strips directing compressors activating the keys oscillate between the analog and the digital. Historically, they evoke, on the one hand, a ghostly absence of human agency for female "performers." On the other, their recordings of male pianists enshrined their efforts: In 1923 Rachmaninov…sat down with the directors of Ampico to listen to the finished master rolls of a recording of his G minor Prelude. At its conclusion, he puffed a cloud of smoke into the air and calmly remarked: 'Gentlemen, I have just heard myself play….this remark caused a sensational rise of Ampico stock on Wall Street. (Ord-Hume 97)
Forerunners of data punchcards driving computer functions, piano rolls presage the coming unequal division of labor between "female computers" and male programmers that Wendy Hui Kyong Chun investigates in Programmed Visions. Rob Walters sets forth his fascination with player piano rolls while also noting their significance for the female "performer":
[Remember to read the text from the bottom up!]
the thing"
are playing
pair of hands
as if a ghostly
out a tune,
is banging
when it
a pianola move
that the keys of
and delighted me
surprised
"It has always
spectrum.
from the
forth specters
drawing
capable of
radio waves
some thought
able static,
indecipher-
of curious but
background
the atmospheric
out against
voices played
of radio, when
In the early days
I am bombarded yet... I stand
I have been standing all my life in the direct path of a battery of signals the most accurately transmitted most untranslatable language in the universe…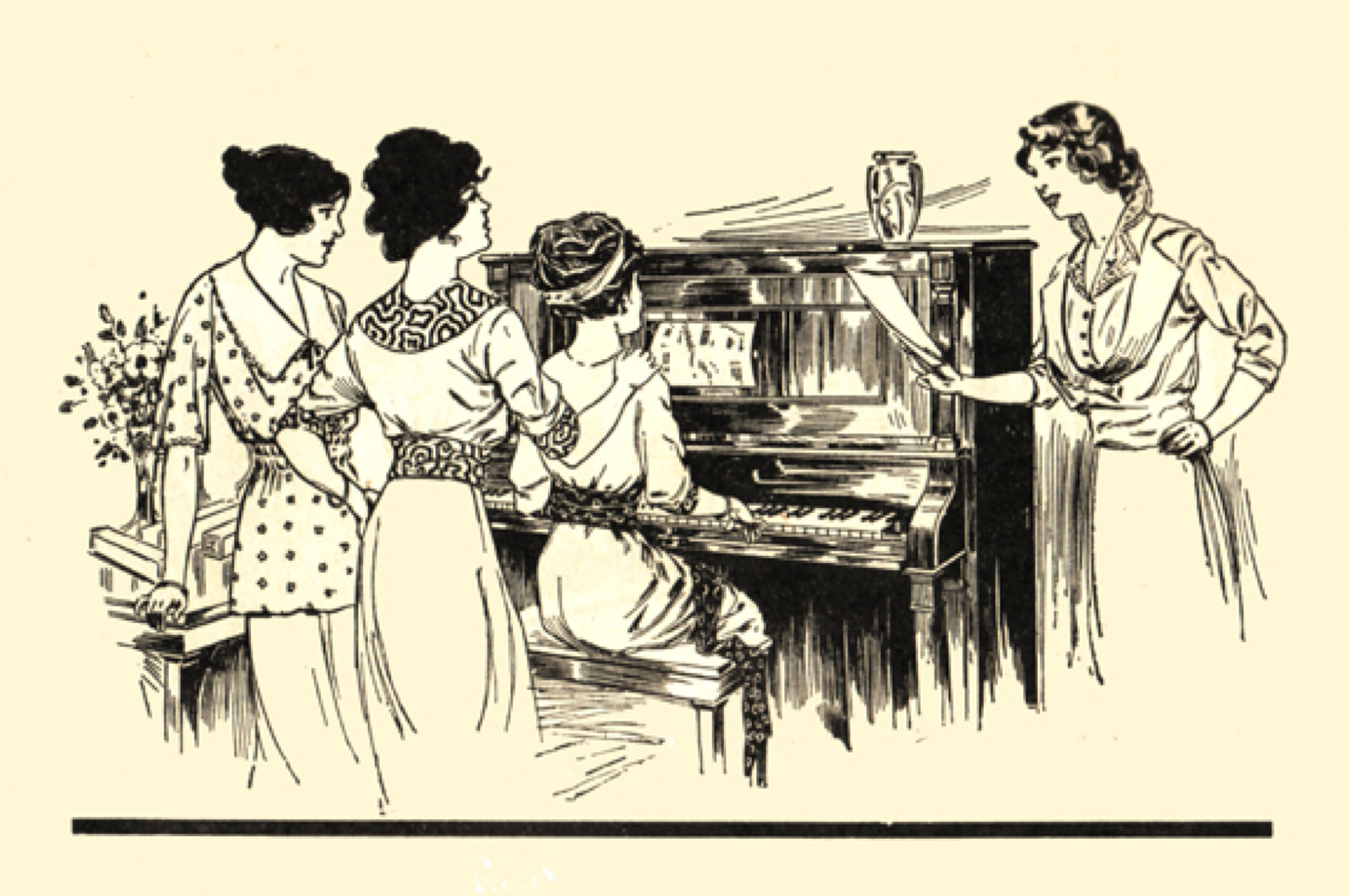 a woman's self. . .
normatively
of the self,
an extension
mystically)
(somewhat
remained
of the piano
the playing
Thus
body and machine."
and agency across
of attention
the fragmentation
subject to
handless, and
dismembered,
at once
stool, became
on the piano
while that self,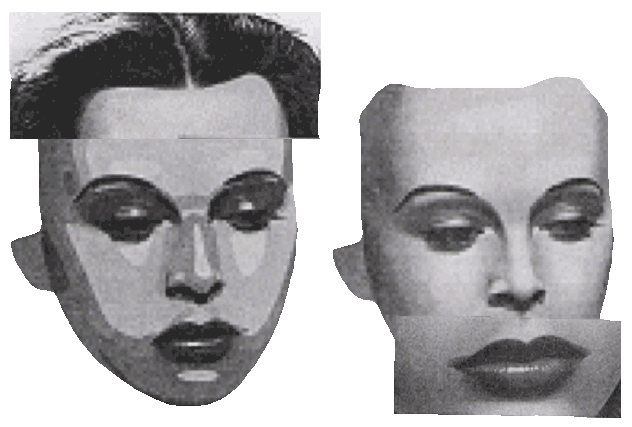 air holes."  
'read' the    
mechanism  
as the player  
the lyrics  
Users read    
and music.  
contained lyrics  
"Word rolls"
on its axis."
reading
and "turned
of reading"
the direction
This "upended
platen."
a typewriter
opposite to
moved down,
while the roll
upward
They read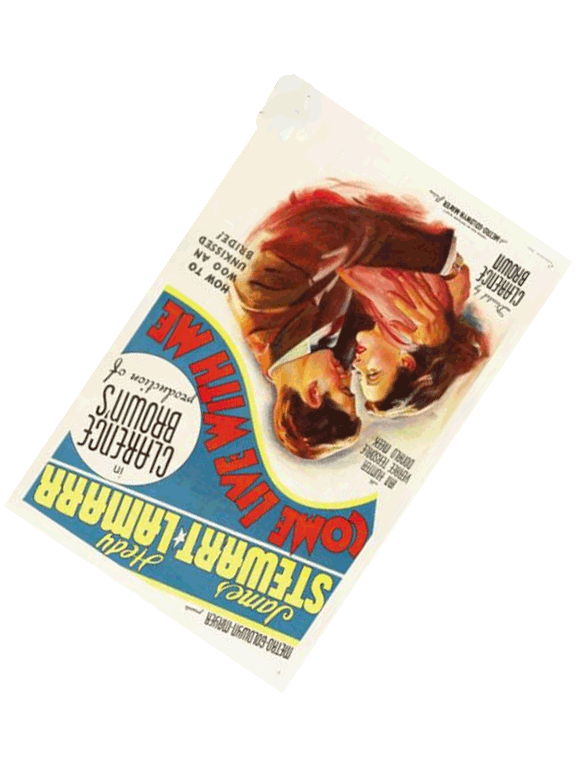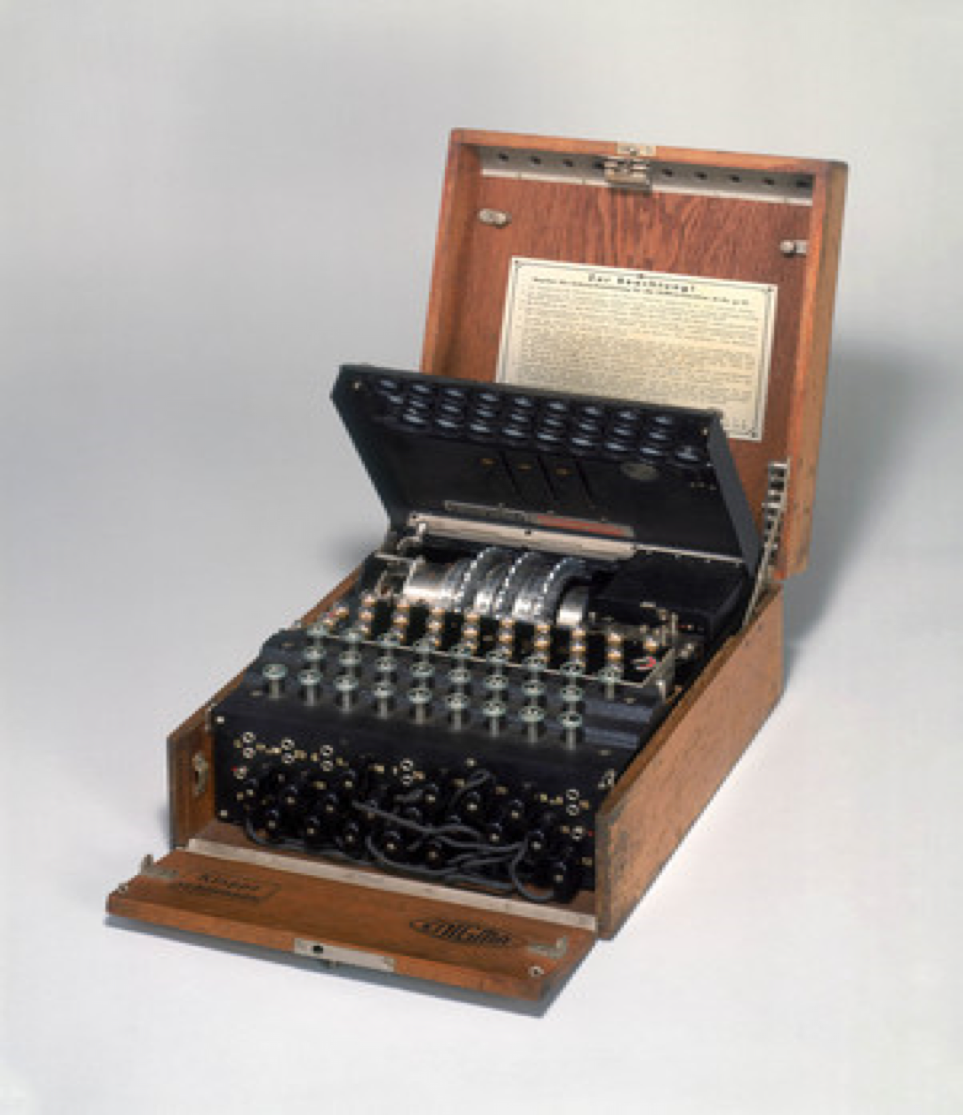 people."
with
and
machines
with
relations
new
entered
"Reading
"I suspect that the better a machine becomes AS A MACHINE, the better it will be to look at"
(Machine Art, 69).