Ronald Tavel, on Warhol's treatment of his movie script, Hedy:
"This was the second moving camera film… and I hated it when I first saw it because it came very close to destroying my script, the way he moved the camera, but I loved it for what he did. Because I'd never seen that sort of thing before…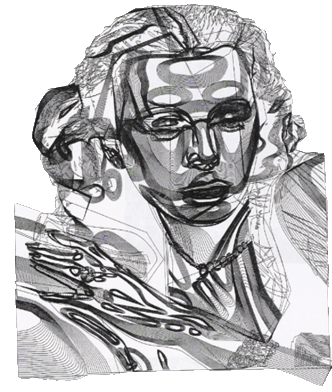 Style Note
Without the necklace and bracelet, poor Hedy would look like a relative of Frankenstein!"
–Designer John Corkery
Well, I was just wiped out. I said 'this is just like something else. Beautiful.
Horrible in terms of the script…'"